Main content starts here, tab to start navigating
Atlyss Food Co has been a dream in the making for a long time. It is a tribute to the many kitchens, cultures, gardens, and farms that Jenny has had the pleasure of visiting and working in. She values local produce grown organically and sustainably, livestock that is raised ethically, and environmentally conscious business practices.
Everything from the containers, labels to our taste test spoons are biodegradable and produced from recycled materials.
Meet the Founder, Jenny Gaddy
"I grew up on the West Coast in Spokane, WA. In the summer, my hands were stained hues of deep reds and purples by ripe strawberries, wild huckleberries, and Rainier cherries. Whereas the Fall, was a time when my belly was delighted by fresh pumpkin bars and Winter it was warmed by soup made from preserved garden and farm vegetables. Spring brought the beginning of the growing season, it was a transitional period. Bowls that were solely filled of soups, pasta and casseroles began to come to life with vibrant green salads.
The distinct Seasons In Spokane brought out the inspiration in my mother. Our cellar was always filled with crates of onions and potatoes and jars of sun-kissed peaches, Barlett pears, crisp pickles, applesauce, jellies, jams, tomatoes, and green beans.
Yearly trips to the Oregon Coast to visit my Fisherman Grandfather were spent catching our meals on his boat. We enjoyed lunches of crab found in our early morning traps, so fresh, butter and the salty sea were the only seasoning needed. This was my foundation. It set the bar for my love affair with food and thirst for adventure and exploration.
That early introduction to fresh, beautifully prepared food led me to Brooklyn, New York, to work at "Lea," an Italian restaurant and neighborhood favorite. As an Artisan Bread-maker and Pastry Chef, I mastered wood-fire oven baked Rye and Alsace Sourdough Bread and Lemon Semolina Cake With Macerated Berries.
From the Big Apple, it was on to the high seas where for 2 1/2 years, I worked as a freelance chef on seven different yachts ranging in sizes from 84' - 210'. Nightly meals for guests and crew included such dishes as Grilled Octopus, Conch Ceviche, Pan Seared Hogfish, and Sushi.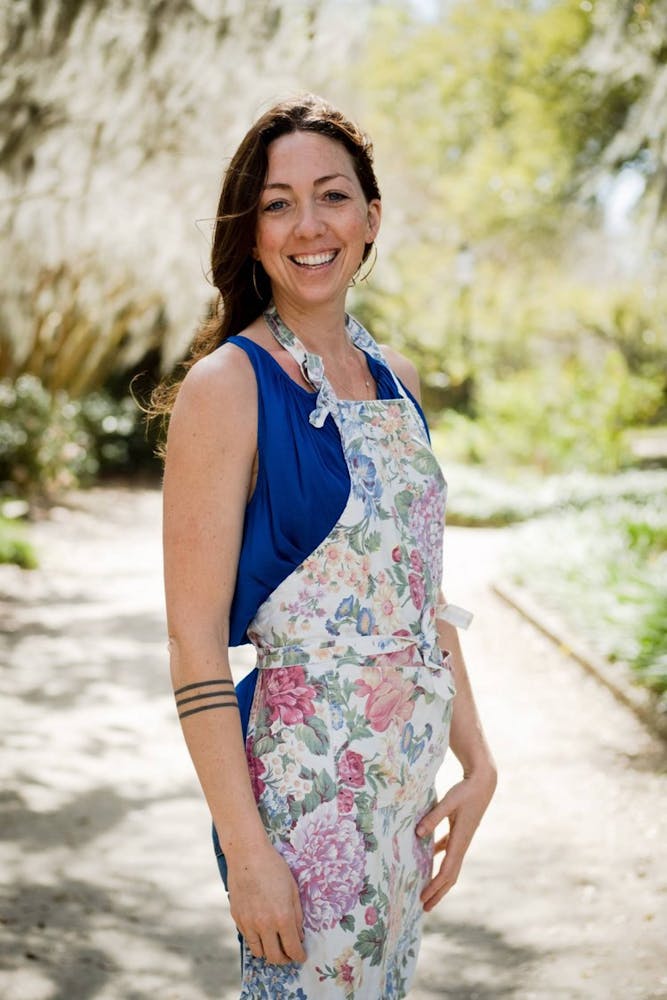 It was finally time to call somewhere home, and why not choose a city known for its food? Charleston, South Carolina. There was only one kitchen I wanted to land at—nationally recognized Zero George, an upscale modern-cuisine restaurant focused on fresh ingredients and flavors. Here in this bistro-style setting, I prepared dishes such as Seaweed Steamed Halibut with Sunflower Seed Brown Butter Crust, Crab Warmed in Shio Koji Butter, Beet Tartar, and Corn Custard Filled Tortellini.
My final stop was the intimate French bistro, Maison, which serves traditional French cuisine. At Maison, I had the honor of preparing elegant dishes such as Big Eye Tuna Cru, Summer Vegetable Tart with Tomato Jam and Fromage Blanc, and Shitake Truffle Beef Tartar just to name a few. About halfway through my time at Maison, I started Atlyss and here we are today."